Logo Color Options
The UVA Health primary logo should be used in its preferred full-color format whenever possible.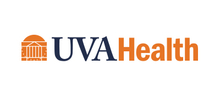 Preferred Full-Color Logo
The full-color Pantone (PMS), CMYK, or RGB logos are preferred. Use Pantone or CMYK for any print use such as collateral or business papers. Use RGB for digital use such as Powerpoint presentations, web or broadcast/video. See color specifications.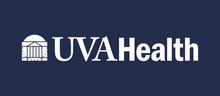 White Knockout Logo
The white knockout logo is a versatile logo that can be used in both print and digital applications. It is best used on color of adequate contrast or photographic backgrounds where the preferred full-color logo will not work.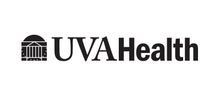 One-Color Logos
One-color logos should be used only in white or black. They can be used in places where the full-color logo might not work, such as on a background of Rotunda orange, for example, or with more limited printing or application techniques, such as embroidery, screenprinting, grayscale or one-color printing.
Incorrect Logo Usage
Our logo, along with all logos under the UVA Health umbrella, is important. Use it correctly. 
Do:
Use correct approved logo artwork

Use common sense
Don't:
Use logo images obtained from non-approved sources such as the Internet

Make your own logo files

Manipulate our logo files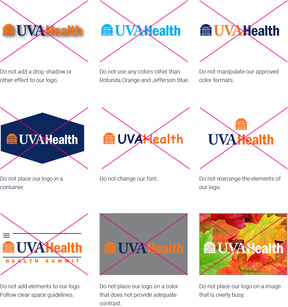 Minimum Logo Size
To ensure visibility, reproducibility, and legibility, our logos must be sized appropriately. 
Do:
Use our logo at an adequate size

Use a logo size, when possible, consistent for the application

Ask if you don't know
Don't:
Use our logo smaller than illustrated here

Size our logo unproportionately

Squeeze our logo into tight spaces

Required Clear Space
Our logo should be surrounded with clear space (not to be confused with white space) to ensure its visibility and readability. 
Do:
Allow ample space around the logo

Allow more clear space than recommended when possible

Ask if you don't know
Don't:
Place our logo too close to text, graphics or imagery

Position the logo too close to the edge of an application

Crop our logo