Special Marks
Special marks are official marks that play a designated role in the UVA Health brand identity. Our brand uses one special mark, the Rotunda. Its use is restricted to certain applications.
Rotunda
Use of the Rotunda on its own is highly restricted. It should be used as a design element in approved applications. It should not be used in place of an official institutional logo for external audiences. 
Preferred Rotunda Marks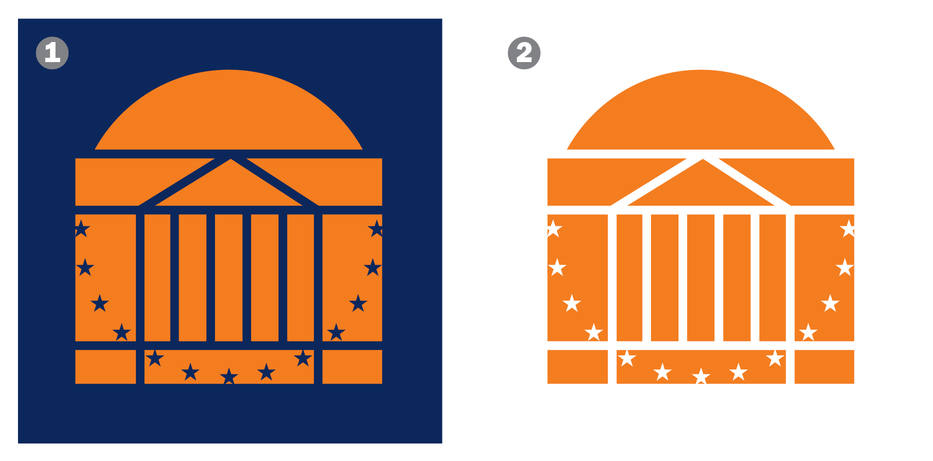 (1) Full Color, (2) One-Color Orange
Acceptable Rotunda Marks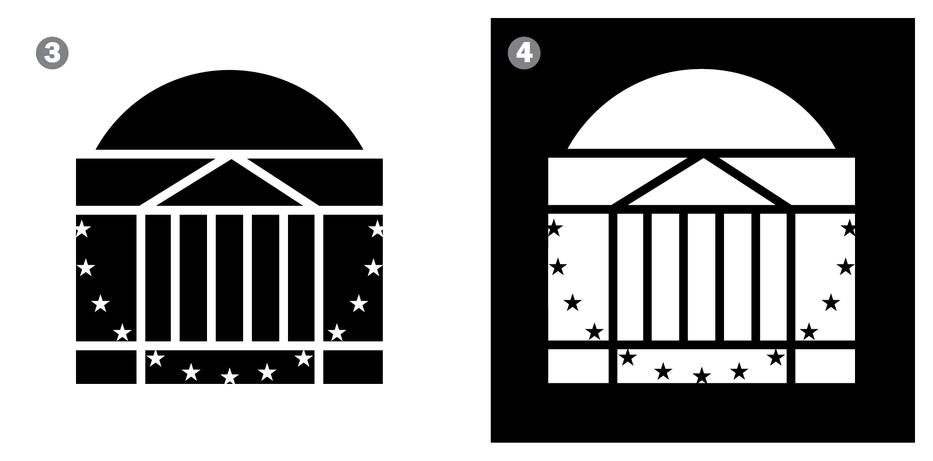 (3) One-Color Black, (4) One-Color Reverse
Incorrect Use

Do not add a drop shadow or other effects to the Rotunda mark.
Do not use unapproved colors for the mark.
Do not place the mark in a container shape of any kind.
Do not change the typeface of any part of the mark.
Do not place the mark on visually distracting backgrounds.
The examples shown here are some but not all of the ways the Rotunda mark may be used incorrectly.